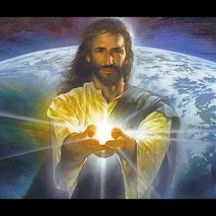 Heaven's Citizen Gary Cannon – Former Associate Pastor – The LIGHT Ministry:
(Gary's life-changing story)
May 5, 2014 – "Gary, you have cancer" The worst words a person can hear. "Do with me what you will"
Surgery for cancer of the colon –
"During surgery, God gave me a message of hope, a future, peace and comfort;  a message for me to share and a message for everyone. 'I have you in my Right Hand, you are safe!' (Psalms 41:3 'The Lord sustains him on his sickbed; in his illness, you restore him to full health')
"I woke with new comfort and peace knowing God had restored my life and that I had received a message for everyone to know. The message of hope, comfort and peace that God freely gives."
"I am not qualified through man, but ordained by God's calling. God does not call the qualified, but qualifies the called." (Romans 8:28-30 'And we know that for those who love God, all things work together for good, for those who are called according to His purpose. For those whom He foreknew, He also predestined to be conformed to the image of His Son, in order that he might be the firstborn among many brothers. And those whom He predestined, He also called, and those whom He called, He also justified and those He justified, He also glorified.')
"God gave me the mission to go pray for those with life threathening diseases and addictions and show them the hope of His eternal promise." 
'TO LIVE IS CHRIST, TO DIE IS GAIN'
"Heaven is yours; surrender daily…take up your cross daily…follow JESUS!"
"He is, was and always will be THE WAY, THE TRUTH and THE LIFE."
AMEN!